Serving our hospital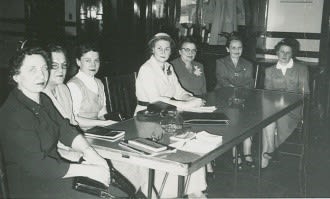 The Auxiliary began in 1953 as a group of volunteers committed to supporting Grant Regional Health Center and hospital-sponsored programs and services offered to our community. Auxiliary involvement is a valuable and unique service opportunity for anyone interested in assisting the hospital. Auxiliary members have an opportunity to make a difference in the health of our surrounding communities. Volunteer opportunities exist with the ambassador program, gift shop, blood drives, Health Career Scholarship Committee, kindergarten tours, Craft Committee, fundraising and much more.
Serving our community
While many people choose to volunteer in the hospital, some prefer involvement in committees, fundraising or other special events. The Auxiliary sponsors many unique activities and fundraising endeavors to promote and support Grant Regional Health Center in our community. Auxiliary fundraising efforts have included the annual Tour of Homes, Cookie Walk, Otis Cookie Sales, Quilt Raffle, and blood drives. The Auxiliary also operates and staffs a gift shop in the hospital. The proceeds from this gift shop are an important part of the funds raised by the Auxiliary for hospital projects.
Auxiliary meetings and a quarterly newsletter keep members up-to-date on the many service opportunities, volunteer needs, fundraising efforts and special activities.