Getting back to better health - return to activities/overuse injuries
Return to activities and overuse injuries.
As we transition back into outdoor activities, sports, and work it is important to think about the potential for overuse injuries. There are multiple types of overuse injuries related to the musculoskeletal system. It is important to be mindful of your activity level prior to returning to strenuous activities including sports, biking, hiking, swimming, running and others.
Overuse injuries can happen in all age groups. These injuries are especially prevalent in young athletes. In recent years overuse injuries have led to pitch counts in softball and baseball. Some recommendations for avoiding overuse injuries include stretching before and after activities, resting between activities, staying well hydrated, eating a well-balanced diet and diversity in activities.
When symptoms arise it is a sign from your body that you may be overdoing it. The best thing you can do is take a break from activities, continue to stay well hydrated, try over-the-counter anti-inflammatories (unless contraindicated) and ice the area that is in pain. If symptoms persist beyond 7-10 days it may be wise to reach out to your healthcare provider for recommendations or an evaluation. Some overuse injuries, if left untreated, can develop into more long term and detrimental problems. Overuse injuries of the elbow from pitching can end a young athlete's career as a pitcher. Listen to your body first and foremost.
To schedule an appointment, you can call our clinic at (608) 723-2131.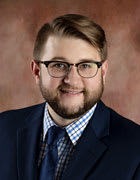 Nate Stocco, PA-C
Orthopedics