Osteoporosis - we can help!
Osteoporosis
One of my initiatives when starting here at Grant Regional was to start a bone health clinic to help prevent future fractures in osteoporotic fractures. Being in orthopedics for some time now there have been numerous times that a patient over the age of 50 years of age is seen for a fractured hip or other bone at which time we treat the fracture, but the underlying cause goes undiagnosed and untreated. This can lead to poor bone healing, future fractures, or even re-fractures.
The most common underlying cause of the fracture is osteoporosis or osteopenia (early stages of osteoporosis). National averages for fractures over the age of 50 years of age is 1 in 2 females and 1 in 5 men due to poor bone health, be it osteopenia or osteoporosis. It is estimated that 80% of fragility fracture patients go untested or undiagnosed. This means as healthcare providers as a whole nationally we do a poor job diagnosing and treating osteoporosis. Medicare costs for fragility fracture outrank that of heart attack, stroke, and breast cancer combined. This is just one reason I take bone health so seriously.
When you come to the bone health clinic we test for osteoporosis with a Bone Density Scan (special x-ray), check lab work, rule out secondary causes for osteoporosis, discuss how to promote healthy bones through diet/ exercise, and discuss fall risk reduction. I would encourage any female over the age of 50 that has been through menopause and any male over the age of 50 that has had a previous fracture to come for an evaluation. I would also recommend a visit if you take oral steroids regularly for a chronic condition, if you're a smoker, or if you've been diagnosed with parathyroid disease.
To make an appointment in our Bone Health Clinic, please call (608) 723-2131. We typically are on a same day, next day appointment time frame and look forward to seeing you soon.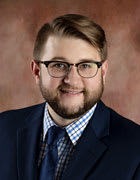 Nate Stocco, PA-C
Orthopedics
Appointments: (608) 723-2131