Grant Regional Health Center Maintains 5 Star Rating by CMS
Hospital news
|
Tuesday, September 15, 2020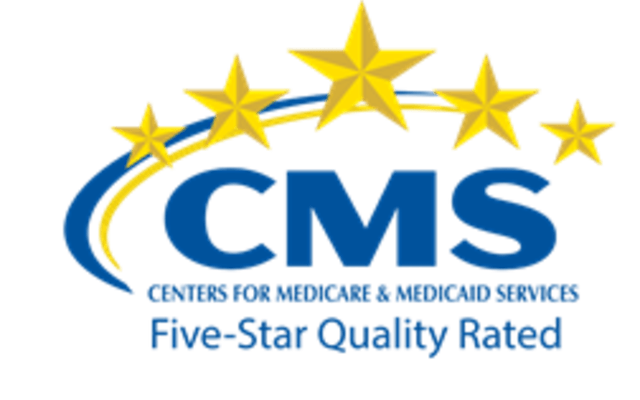 Lancaster, Wis. -- Grant Regional Health Center (GRHC) continues to receive a Five-Star rating - the highest possible score - by the Centers for Medicare & Medicaid Services (CMS) as recently announced by Medicare.gov on Hospital Compare. GRHC has consistently achieved a Five-Star rating for patient experience since 2017. The Hospital Consumer Assessment of Healthcare Providers and Systems (HCAHPS) summary star rating combines information from patient surveys about different aspects of their experience of care.
The ratings, published by CMS are designed to help consumers compare hospitals, by evaluating safety, quality and patient experiences at more than 4,500 hospitals nationwide. Grant Regional Health Center was one of only six percent of eligible hospitals in the United States to receive the Five-Star rating for patient experience since 2017. The national average is three out of five stars.
"This is a great honor for our staff," said Dave Smith, President/CEO. "This is reflection of an award that was earned by the hard work of our staff going above and beyond for each individual patient; keeping their focus on safety and quality, while providing an outstanding care experience."
The hospital rating system, publicly launched in 2016 by CMS, assigns hospitals one to five stars. The overall summary rating is based on a cumulative score out of a possible 57 measures across seven different areas, including mortality, readmission, safety of care, patient experience using the HCAHPS survey, efficient use of medical imaging, and timeliness and effectiveness of care. Grant Regional performed above the national average in categories including readmissions and patient experiences (measuring items such as physician and nursing communication, pain management, cleanliness of hospitals and more).
"We are proud to be recognized by CMS for our high quality and patient satisfaction scores," said Rhonda Wehnke, Quality Manager. "At Grant Regional Health Center, we strive to provide our patients with outstanding healthcare each and every day."
Like many Wisconsin hospitals, Grant Regional Health Center strongly supports public transparency of hospital quality results and has been reporting their results on Wisconsin Hospital Association's CheckPoint (www.wicheckpoint.org) for over a decade. Sharing results with the public supports quality improvement and helps patients make informed choices about their health care.
For more information about Grant Regional's programs and services, visit our website at www.grantregional.com.
###