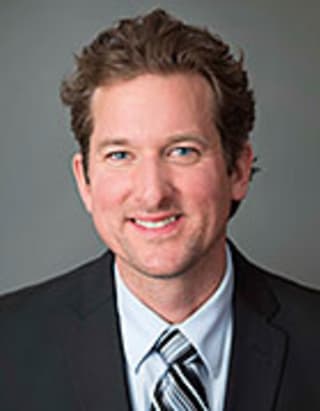 Brad Binsfeld, DO
Orthopedics Orthopedic Surgery
Accepting new patients
| | |
| --- | --- |
| Website | https://www.grantregional.com/services/orthopedics/ |
| Facilities | Grant Regional Community Clinic, Grant Regional Community Clinic Lancaster |
| Status | Active |
| Medical school | Kansas City College of Medicine and Biosciences |
| Internship | Genesys Regional Medical Center |
| Residency | Genesys Regional Medical Center |
| Special practice interests | He specializes in orthopedic surgery and has interests in arthoscopic rotator cuff repair, total knee, hip and shoulder replacement, arthroscopic knee and surgical and non-surgical fracture care. |
Biography
Dr. Binsfeld specializes in orthopedic surgery with extensive experience in arthroscopic rotator cuff repair; total knee, hip and shoulder replacement; arthroscopic knee repair; and surgical and nonsurgical fracture care.
Procedures
Total joint replacement: shoulder, hip and knee.
Arthroscopy of the shoulder and knee.
ACL reconstruction.
Carpal tunnel release.
Trigger finger procedures.
Ganglion cyst removal.
Fracture care—operative and non-operative.
Tendon repair.
Joint injections.
Nonoperative arthritis care.
Dr. Binsfeld chose to practice in the field of orthopedics because he found it to be energizing. He believes that working with patients, exploring operative and nonoperative treatment options, and arriving at the best solution is the most rewarding part of his career.
Dr. Binsfeld obtained his medical degree from Kansas City College of Medicine and Biosciences in Missouri. His internship and residency were completed at Genesys Regional Medical Center with Michigan State University in Grand Blanc. While he was in residency, he was the chief resident in his class. Dr. Binsfeld worked previously at Mid Michigan Bone and Joint Center, with offices in Alma, Mt. Pleasant and Clare.
Outside of the practice of medicine, Dr. Binsfeld enjoys outdoor activities such as mountain biking and kayaking.
Dr. Binsfeld looks forward to meeting new patients and welcomes the opportunity to help patients achieve their goals.