Nutrition consultation services are available for people who may have:
High blood pressure.
Cardiovascular disease.
Kidney disease.
GI disorders.
Pulmonary disease.
Food allergies/intolerances.
A registered dietitian (RD) can help you meet your health and wellness goals and provide assistance with the following:
Making healthier food choices.
Meal and menu planning.
Mindful eating.
Supermarket shopping tips.
Cooking and baking healthier.
Management of chronic health problems.
Establishing a consistent exercise plan.
Healthy transformations: Lose Weight, Get Fit, & Improve Your Health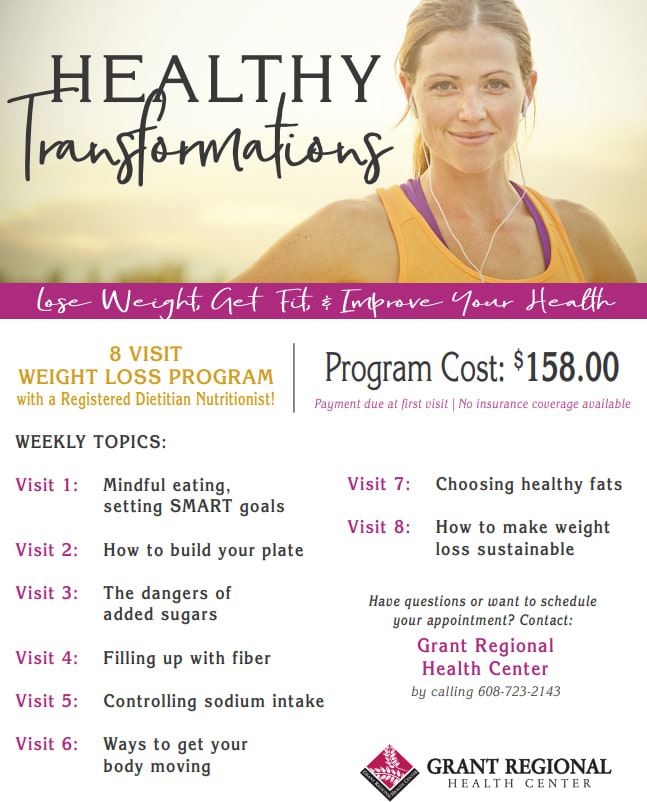 Call for more information or to sign up today: (608) 723-2143