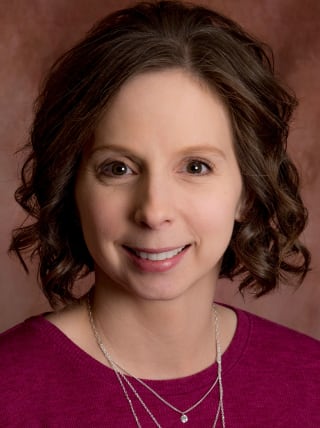 Kelly Muench, PA-C
Family Practice Physician Assistant
Accepting new patients
Gender
Female
Facilities
Grant Regional Community Clinic, Grant Regional Community Clinic Lancaster
Status
Active
Insurance accepted

Dean HMO, Dean Gold, Dean MA, WPS, Unity, Cigna, Alliance, Anthem Blue Cross Blue Shield, Gundersen Health Plan , Physicians Plus, Tricare, Physician Mutual, Physician Life, Midlands Choice, WEA Trust, Aetna Central PPO, Wisconsin Medicaid, and even more insurances will be added soon!

Bachelors
University of Wisconsin – Platteville,

1999




Biology

Physician Assistant Degree
University of Wisconsin – La Crosse,

2001




Family Practice
Biography
Kelly Muench, PA-C is a family practice provider and enjoys seeing patients of all ages.
She earned a Biology Degree in 1999 from the University of Wisconsin – Platteville and she completed her Physician Assistant Degree in 2001 at the University of Wisconsin – La Crosse. She is a member of the Wisconsin Academy of Physician Assistants and the American Academy of Physician Assistants.
What made you choose a career in healthcare? I wanted a career with flexibility, variety and involving interacting with others.
Scope of practice, types of patients: Family medicine, see all ages of patients.
Practice Philosophy: Listen and be kind.
Kelly told us that she doesn't thin a day goes by that she doesn't eat chocolate. Her candy jar on her office desk is always stocked. "When I have time to read, I enjoy mystery/suspense/thrillers. A recent favorite is "In the Dark". I am an enthusiastic cross country fan due to all 3 of my daughters being runners."
She has been a medical staff member at Grant Regional Health Center since 2006, and with Grant Regional Community Clinic since October 2013. Kelly sees patients in Lancaster on Monday, Wednesday, Thursday and Fridays. For more information or to schedule an appointment, call 608.723.2131.